PROFESSIONAL . TRANSPARENT
We are a leading digital agency that specialises in creating stunning websites, developing innovative mobile apps, and driving success through effective SEO and digital marketing strategies.


We aim to provide affordable digital agency services without the agency prices, we are experts at website/app design and development as well as digital marketing.
Our Expertise in Key Technologies
We're Award-winning Web Development Agency
We make your business flourish because we make sure that you can rely on our Web development and design services. In today's day and age, the success of your online platform is measured by how many customers visit your website and how many of them make purchases. We are here to make sure that your website facilitates this to the best of our efforts.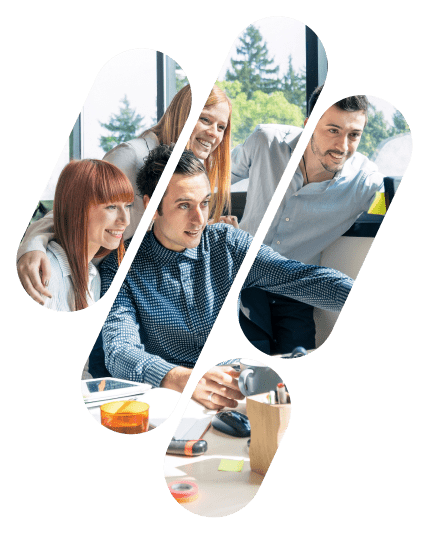 We Provide Amazing Web Solutions
Branding Services

Web Development

Web design

Content Writing

Digital Marketing Automation

SEO

Branding Services

Web Development

Web design

Content Writing

Digital Marketing Automation

SEO
Let's Look Our Recent Project Gallery
Web Design Company That You Can Trust
We work with Digital Agencies and SMEs, who have a problem getting high quality yet cost effective Web and Mobile development services. We aim to make the whole process frictionless and cost effective where you let us handle your digital growth so you can focus solely on your core business.
If you are a digital agency with overflow projects, we can work as a white label digital partner so you can focus on getting and delivering high quality work without the hassle of hiring and managing in-house staff.



We make the process smooth with our:
Transparent pricing structure so you get no surprises!
Use of project management tools to clearly define the deliverables
Dedicated Account Managers/Project Coordinators who are always available for feedback and support
Communication directly with the end-user to understand technical requirements
Hosting and server management services (AWS, GCP, Azure etc)
Design, Web, Mobile, App all under one roof so you don't need to waste time defining and explaining your product goals to multiple teams. We align our team based on your goals and try to understand your vision for growth
Most importantly, with combined experience of 50 years in web and mobile development, we provide guidance and help where necessary. Branding Services

Web Development

Web design

Content Writing

Digital Marketing Automation

SEO

Branding Services

Web Development

Web design

Content Writing

Digital Marketing Automation

SEO