Introduction:
In today's fast-paced digital age, businesses are increasingly turning to remote developer teams to create cutting-edge software and web applications. This trend has been accelerated by the ongoing global pandemic, which forced companies to adapt to new ways of working. Managing a dedicated remote developer team requires a unique set of skills, strategies, and tools to ensure efficiency, productivity, and a harmonious work environment. In this article, we'll explore the key aspects of managing a dedicated remote developer team.
Table of Contents:
Hiring the Right Talent
Communication and Collaboration
Tools and Technology
Clear Goals and Expectations
Time Zone Management
Performance Tracking and Evaluation
Cultural Sensitivity and Inclusivity
Maintaining Team Morale
Security and Data Protection
Conclusion:
1. Hiring the Right Talent:
Managing a successful remote developer team begins with hiring the right talent. Remote developers should not only possess the required technical skills but also be self-motivated, disciplined, and good communicators. It's essential to look for individuals who can work autonomously and adhere to deadlines.
2. Communication and Collaboration:
Effective communication is the backbone of a remote team. Utilize various communication channels like video calls, messaging apps, and emails to maintain a strong line of communication. Regular team meetings and one-on-one check-ins can foster collaboration and help team members feel connected.
3. Tools and Technology: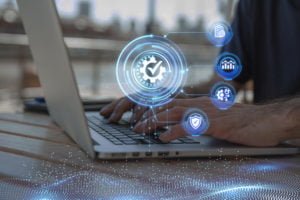 Invest in the right tools and technology to facilitate seamless collaboration. Project management tools like Jira, Trello, or Asana can help manage tasks and track progress. Version control systems like Git and platforms for code collaboration like GitHub are essential for software development teams.
4. Clear Goals and Expectations:
Set clear, achievable goals and expectations for your remote developer team. This includes defining project scopes, milestones, and deadlines. A well-structured project roadmap helps remote developers understand the project's overall direction.
5. Time Zone Management:
Remote developer teams often span different time zones. Make sure to establish a protocol for coordinating work hours and meetings to accommodate team members across the globe. Time zone differences can be leveraged for 24/7 productivity, given the right planning.
6. Performance Tracking and Evaluation:
Develop a performance evaluation system that is fair and transparent. Remote developers should have access to regular feedback, and their performance should be reviewed based on their contributions and adherence to timelines. Performance metrics can help identify areas for improvement.
7. Cultural Sensitivity and Inclusivity: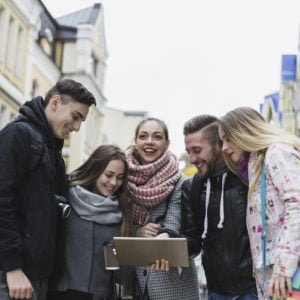 Cultural sensitivity is vital when managing a remote team with diverse backgrounds. Respect and understanding of different cultures can help build a harmonious work environment. Promote inclusivity and ensure that everyone feels valued and respected.
8. Maintaining Team Morale:
Maintaining team morale is crucial, especially for remote teams. Organize virtual team-building activities, celebrate achievements, and provide opportunities for social interaction. A happy team is a productive team.
9. Security and Data Protection: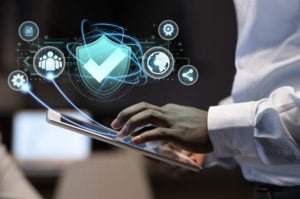 Remote teams often handle sensitive data and code. Implement strong security measures to protect your company's assets. This includes using secure communication channels, regularly updating software, and providing cybersecurity training to team members.
10. Conclusion:
In today's highly competitive and tech-driven landscape, having a trusted partner to help manage your remote developer team can be a game-changer. This is where Work Innovate comes in.
Work Innovate: Your Remote Development Partner:
Work Innovate is a leading digital agency specialising in managing dedicated remote developer teams. With a proven track record of success, Work Innovate offers a range of services to help you excel in remote team management.
Expertise: Work Innovate boasts a team of highly skilled and experienced remote developers who excel in various domains, from web development to mobile app development, and everything in between.
Cost-Effective: Hiring a dedicated remote team from Work Innovate can significantly reduce your operational costs while providing access to top talent.
Communication: Work Innovate places a strong emphasis on clear and open communication. They understand the importance of keeping you informed about project progress and milestones.
Scalability: Whether you need to scale your team up or down as per project requirements, Work Innovate provides the flexibility to adapt to your changing needs.
Security: Work Innovate employs robust security measures to protect your data and intellectual property, ensuring peace of mind while working with their remote developers.
Cultural Sensitivity: The team at Work Innovate is culturally diverse, ensuring a work environment that is inclusive and respectful of different backgrounds.
Innovation: Work Innovate is committed to staying up-to-date with the latest technologies and methodologies, ensuring that your projects are developed with the latest best practices in the industry.
In conclusion, managing a dedicated remote developer team is not without its challenges, but with the right strategies, tools, and partner, it can be highly successful. Work Innovate, with its expertise and commitment to excellence, can be the partner you need to thrive in the realm of remote team management. Contact Work Innovate today and take your business to new heights with their top-tier remote developer teams.