The Cost of Hiring Dedicated Remote Developers:
A Comprehensive Guide
In the ever-evolving landscape of the digital world, businesses are constantly seeking innovative ways to expand and grow. One of the most significant strategies that have gained prominence in recent years is hiring dedicated remote developers. This approach offers numerous benefits, including cost-efficiency and access to a global talent pool. In this comprehensive guide, we'll explore the intricacies of hiring remote developers, the factors that influence their costs.
Introduction:  The Rise of Remote Development Teams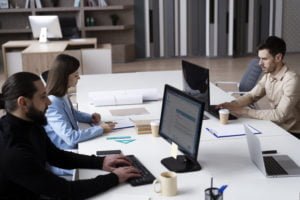 The concept of remote work has transformed the traditional work landscape, and the tech industry is no exception. As businesses aim to streamline their operations and reduce costs, hiring dedicated remote developers has become a game-changer. The ability to tap into a global talent pool and leverage the expertise of professionals from around the world is an opportunity that many companies are now exploring.
The Benefits of Hiring Dedicated Remote Developers
Remote development teams offer a plethora of advantages. These include:
Cost-Efficiency:



Remote developers often come at a lower cost compared to hiring in-house staff. This is primarily due to lower overheads, as there's no need to provide office space or equipment.

Access to Global Talent:



You can choose from a vast pool of talented professionals from various geographical locations, ensuring you get the best fit for your project's requirements.

Flexibility:



Remote developers can adapt to your project's needs, scaling up or down as necessary, which is especially beneficial for startups and businesses with fluctuating workloads.

Diverse Skill Sets:



Remote teams often comprise individuals with a diverse range of skills, allowing you to create a well-rounded development team for your projects.

Reduced Recruitment Hassles:



By partnering with a digital agency like Work Innovate, you can avoid the time-consuming process of recruiting and onboarding developers yourself.
Factors Influencing the Cost of Remote Developers: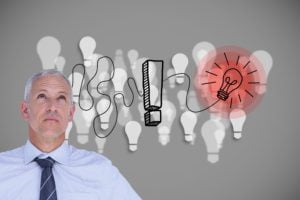 Several factors can influence the cost of hiring dedicated remote developers. Understanding these factors is essential to make informed decisions regarding your development team.
Location of Developers
The location of remote developers can significantly impact their hourly rates. Developers from countries with a lower cost of living may charge less than their counterparts in high-cost regions. It's crucial to consider your budget and quality requirements when choosing developers from specific locations.
Skill set and Experience:
The level of expertise and experience a developer possesses plays a crucial role in determining their cost. More experienced developers often command higher rates due to their in-depth knowledge and proven track record.
Project Complexity:
The complexity of your project also affects the cost. Simple web development tasks may be less expensive than complex software development projects. The more specialized skills and expertise required, the higher the cost.
Language and Communication:
Effective communication is paramount in remote development projects. Developers with strong English language skills and excellent communication abilities may charge a premium for their services.
Calculating the Cost of Hiring Dedicated Remote Developers:
To calculate the cost of hiring dedicated remote developers, you'll need to consider factors such as hourly rates, project duration, and the number of developers needed. It's essential to create a detailed budget and scope of work to ensure your project stays on track.
Challenges and Solutions in Managing Remote Developers: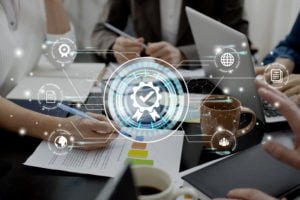 Managing remote developers comes with its unique challenges, including time zone differences, cultural nuances, and communication hurdles. However, by implementing best practices, such as regular updates, clear project goals, and effective project management tools, these challenges can be effectively managed.
Conclusion:
Empowering Your Business Through Remote Developers
In conclusion, the cost of hiring dedicated remote developers is influenced by various factors, including location, skillset, project complexity, and communication abilities. By carefully considering these factors and partnering with a reputable digital agency like Work Innovate, you can unlock the true potential of remote development teams for your business.
Work Innovate is your trusted partner in the realm of remote development, providing you with access to a world of talent, cost-effective solutions, and the expertise needed to bring your digital projects to life. Contact us today to learn how we can help you hire the best resources for your development needs.
Why Choose Work Innovate for Your Remote Development Needs
As you venture into the world of remote development, choosing the right agency to help you find the best resources is crucial. Work Innovate is the ideal partner for your digital development projects. With over a decade of experience, a global network of top-tier developers, and a commitment to quality, we ensure your projects are in safe hands.
Why Work Innovate?
Proven Track Record: We have a track record of delivering successful projects for a diverse range of clients, from startups to enterprise-level businesses.

Diverse Talent Pool: Our extensive network of remote developers spans the globe, allowing us to match your project with the best talent.

Customized Solutions: We understand that each project is unique, and we tailor our services to meet your specific needs and goals.

Cost-Efficiency: We offer competitive rates without compromising on quality, ensuring you get the most value for your investment.

Comprehensive Support: From project initiation to completion, we provide continuous support and clear communication to keep you in the loop.