How to Hire Dedicated Developers in 2023!

In today's rapidly evolving digital landscape, hiring dedicated developers has become a mission-critical task for businesses looking to maintain their competitiveness and drive innovation. Whether you are a startup with limited resources, a well-established company seeking to expand, or an entrepreneur with a game-changing idea, having a skilled development team can significantly impact your success. As we delve into the intricacies of hiring dedicated developers in 2023, we'll explore the various strategies and considerations that can lead to a successful recruitment process.
Understanding Your Project Requirements: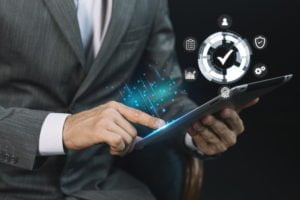 Before diving into the hiring process, it's essential to have a crystal-clear understanding of your project's requirements. This involves defining the scope, the technologies needed, and the expected outcomes. By doing this, you can accurately identify the specific skill sets your project demands and streamline the hiring process.
Choosing the Right Hiring Model
In 2023, several hiring models are at your disposal, each with its own set of advantages and limitations:
In-house Developers: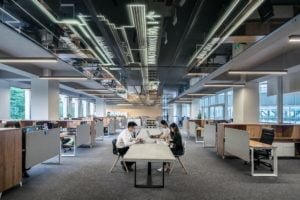 Hiring full-time, in-house developers offers the benefit of close collaboration, but it can be a costly and time-consuming process, particularly for smaller businesses and startups.
Freelancers: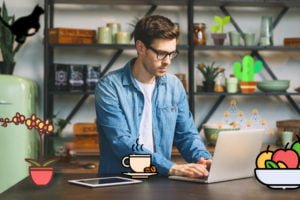 Freelancers are often a cost-effective and flexible solution for short-term projects, yet they might not be the best fit for complex, long-term endeavors.
Outsourcing Companies:
Software development companies provide dedicated development teams with a mix of skills, and they typically take care of project management. However, this model can be relatively expensive.
Remote Developers: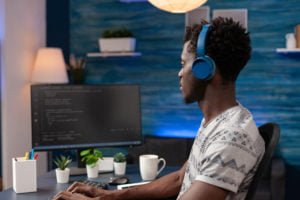 The trend of hiring remote developers is on the rise in 2023. It offers a balance between cost-effectiveness and access to a global talent pool, making it an attractive option for many businesses.
Sourcing Candidates:
Depending on your chosen hiring model, you can source candidates from various channels. Job boards, freelancing platforms, developer communities, and personal networks are all viable options. It's crucial to create compelling job descriptions that attract the right candidates to your project.
Technical Assessment
To evaluate a candidate's skills and compatibility with your project, you should conduct thorough technical assessments. This may involve coding tests, portfolio reviews, or technical interviews. Assessing a candidate's experience, problem-solving abilities, and communication skills is of utmost importance in the selection process.
Cultural Fit: 
In addition to evaluating technical skills, you must consider the cultural fit of a candidate with your team and organisation. A cohesive team often results in higher productivity and greater innovation.
Check References:
Before making your final decision, it's essential to check references from a candidate's past employers or clients. This process will provide valuable insights into the candidate's work ethic, reliability, and overall performance.
Communication and Collaboration Tools:
In 2023, remote work has become a prevailing trend. To ensure effective communication and collaboration, it is crucial to have the right tools in place. Platforms like Slack, Zoom, Trello, and Jira can facilitate seamless interactions with your dedicated developers, regardless of their physical location.
Legal and Contractual Aspects:
Drafting a clear contract that outlines the terms of engagement is paramount. The contract should cover various aspects, including payment arrangements, project milestones, intellectual property rights, and confidentiality agreements. If necessary, consider consulting legal counsel to ensure the contract is legally sound and protects your interests.
Ongoing Management:
Managing a team of dedicated developers, especially if they are working remotely, demands effective project management. Regular communication of project updates, providing constructive feedback, and ensuring that the team remains aligned with your goals and objectives is essential for project success.
Continuous Learning:
The tech industry is ever-evolving, with new trends and technologies emerging regularly. Encouraging your dedicated developers to stay updated and adapt to these changes is crucial. Supporting their professional development ensures that your team's skills remain relevant and sharp.
In conclusion, hiring dedicated developers in 2023 requires a strategic and well-thought-out approach. Understanding your project, choosing the right hiring model, sourcing candidates effectively, and focusing on collaboration and communication are key elements to ensure a successful recruitment process. By following these steps, you can assemble a dedicated development team that propels your business toward its digital goals.
As you embark on your journey to hire dedicated developers, consider leveraging dedicated developer platforms like www.workinnovate.com These platforms can help you find experienced developers, whether you need remote team members, freelancers, or full-time in-house staff. With a user-friendly interface and a pool of pre-vetted developers, www.workinnovate.com simplifies the hiring process and connects you with top talent that can accelerate your projects in 2023. Don't miss the opportunity to explore the benefits of this innovative platform for your development team needs.