Dedicated Remote Developers for Startups:

Empowering Innovation and Growth:
In the fast-paced world of startups, having the right team in place can make all the difference. With limited resources and a pressing need for rapid development, startups often face the challenge of finding skilled developers who are not only talented but also aligned with their vision and goals. This is where dedicated remote developers come into play, offering a flexible and cost-effective solution that can drive innovation and propel startups to success.
The Rise of Remote Work in Tech: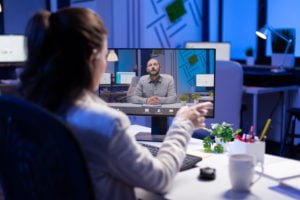 Over the past decade, remote work has become a transformative trend in the tech industry. Advances in communication technology and collaboration tools have made it possible for developers to work from anywhere in the world, enabling companies to tap into a global pool of talent. This shift has particularly benefited startups, which often operate on lean budgets and need to make every dollar count.
The Benefits of Dedicated Remote Developers:
1. Access to a Global Talent Pool:
By opting for dedicated remote developers, startups open themselves up to a vast array of talent from different corners of the world. This allows them to select developers with the specific skills and expertise needed for their projects, ensuring a tailored approach to development.
2. Cost-Efficiency:
Hiring in-house developers can be a significant financial commitment for startups, especially when considering salaries, benefits, and office space. On the other hand, dedicated remote developers offer a more cost-effective solution. Startups can hire developers on a project-by-project basis or for specific timeframes, providing greater flexibility in managing their budget.
3. Flexibility and Scalability:
Startups often experience rapid growth and changing needs. Dedicated remote developers offer the flexibility to scale up or down based on project requirements. This agility is crucial for startups as they navigate the uncertainties of the early stages of business.
4. Faster Time-to-Market:
With dedicated remote developers, startups can significantly reduce development time. These developers are often highly experienced and accustomed to working in dynamic environments. Their specialized skills and focused approach can lead to quicker project completion, helping startups get their products to market faster.
5. Diverse Skill Sets:
Each startup has unique requirements for their projects. Dedicated remote developers bring a diverse range of skills and experiences, allowing startups to assemble a team that perfectly matches their needs. Whether it's web development, mobile app development, or specialized technologies, startups can find the right expertise.
How to Choose the Right Dedicated Remote Developers:
When selecting dedicated remote developers, startups should consider the following factors:
1. Technical Expertise:
Ensure that the developers have the specific technical skills required for your project. Review their portfolios and ask for references to gauge their proficiency.
2. Communication Skills:
Effective communication is crucial in a remote work setup. Developers should be able to clearly articulate their ideas and understand project requirements.
3. Cultural Fit:
While remote, developers should still align with the culture and values of your startup. This ensures a smooth collaboration and a cohesive team dynamic.
4. Track Record:
Look for developers with a proven track record of delivering high-quality work within deadlines. Past performance is often a good indicator of future success.
Work Innovate: Empowering Startups with Dedicated Remote Developers.
In the competitive landscape of startups, having a reliable partner to provide dedicated remote developers can be a game-changer. This is where Work Innovate steps in.
With a deep understanding of the startup ecosystem, Work Innovate specialises in connecting startups with top-tier remote developers. Their rigorous vetting process ensures that only the best talent is presented to startups, saving them time and effort in the hiring process.
Work Innovate's developers come with a diverse range of skills and experiences, allowing startups to build teams that are tailored to their unique needs. Whether it's front-end development, back-end development, or specialized technologies, Work Innovate has the expertise to deliver.
Furthermore, Work Innovate offers a seamless communication platform, ensuring that startups and their dedicated remote developers stay in sync throughout the project. This transparent and collaborative approach leads to successful outcomes and long-lasting partnerships.
Conclusion: Empowering Startups for Success.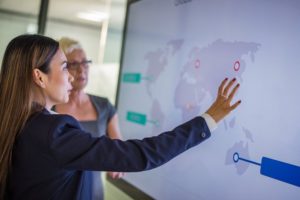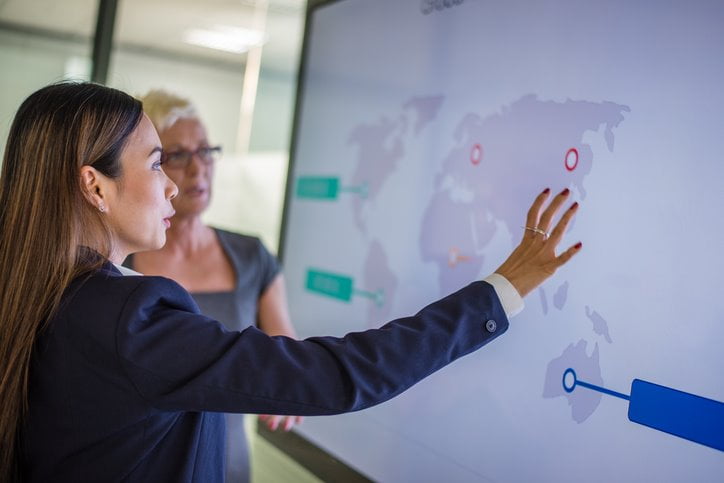 In the fast-paced world of startups, having the right team in place is critical for success. Dedicated remote developers offer startups the flexibility, expertise, and cost-effectiveness they need to thrive in a competitive market.
By choosing Work Innovate as your dedicated remote development partner, you're not just getting developers; you're getting a strategic ally committed to your success. With a focus on quality, expertise, and collaboration, Work Innovate is poised to take your startup to new heights.